This article is part of our Bowl Game Pick 'Em series.
Welcome back for another exciting slate of bowl games to round out the 2019 season. For those who are unfamiliar with the format, confidence picks are straight up rather than against the spread, so we're just picking winners here and ranking them from most (39- LSU) to least (1-Navy) confident. The spreads are included as a reference. For clarity, the team I side with is always listed first in the matchup. If you have any specific questions, please feel free to ask in the comments section.
We have a fun slate of games laid out for us beginning Friday with the Bahamas Bowl all the way into January. This was a tough slate to navigate, as it felt like things started to enter coinflip territory by the time I got to pick 20 or so.

Per VegasInsider, favorites were 23-16 straight-up last year and 17-22 against the spread. I only have eight underdogs picked straight up in this article, so something's gotta give here. Alright, enough preamble. Let's dive in!
39.) LSU (-13) vs. Oklahoma
Yeah, it's a playoff game against an excellent opponent, but is there another team you could feel more confident in than LSU right now? The top-ranked Tigers have Heisman winner Joe Burrow at the helm of the newly minted No.1 offense in terms of S&P+, finally unseating Oklahoma from the top spot in that category. They also have a Top 20 defense in S&P+ with blue-chip talent at each level.
LSU ranks No.2 in strength of schedule and despite that, it ranks fourth in average points differential. Put simply, LSU played a hellish schedule and still steamrolled everyone it played for the most part.
Oklahoma is a great team with a great coaching staff, a great quarterback and plenty of talent. It is also a cut below what we usually see in No.4 seeds in the College Football Playoff, according to Banner Society's Bud Elliott in a great breakdown of this year's playoff field. If LSU drew a matchup against Clemson here, this would be a different story. But with the way things line up, there's no team I'm more confident in than LSU this bowl season.
38.) Louisiana-Lafayette (-14) vs. Miami (OH)
Louisiana's rushing attack ranks behind only Clemson (6.46) in yards per carry with 6.39 yards per attempt. The Ragin' Cajuns do it with a devastating trio of backs with Elijah Mitchell (1,092 yards, 15 touchdowns), Trey Ragas (796 yards, 11 touchdowns) and Raymond Calais (867 yards, 7.7 YPC) bludgeoning the opposition.
Miami's one hope here is dictating the tempo and keeping the Louisiana offense on the sidelines. The Redhawks play at a glacial pace of just 61.7 plays per game, which helps mask some of its inefficiencies and shortcomings. But they simply don't have the horses to keep pace with Louisiana and the Ragin' Cajuns don't need to run a glut of plays for their offense to be effective. Louisiana and its 16th-rated S&P+ offense will carry it to a comfortable bowl win here.
37.) Appalachian State (-16.5) vs. UAB
The interim coach factor always adds a layer of uncertainty when picking sides in a bowl game. And with Appalachian State losing Eli Drinkwitz to Missouri, we don't know for sure what this team will come out looking like Dec.21. One thing is for sure – Appalachian State is easily the superior team on paper. The 'Neers rank 28th in S&P+ while UAB checks in at 77. The only reason I don't have Appalachian State higher here is that UAB has a major coaching edge in this spot as Bill Clark worked his magic in the face of massive roster turnover from 2018.
To a man, though, Appalachian State is just better than UAB. Go App State here and you can stake at least 35 confidence points on it.
36.) Central Florida (-17.5) vs. Marshall
This has the look of a mismatch here as Central Florida checks in as bowl season-high 17.5-point favorites against the Thundering Herd. That spread makes sense, too. UCF ranks 13th in offensive S&P+ and 20th in defensive S&P+. Marshall, meanwhile, checks in with the 95th-rated offense and 56th-rated defense. UCF has major edges on both sides of the ball here and should cruise.
35.) Pittsburgh (-11) vs. Eastern Michigan
There's no way around it. This game is going to be hideous. We have Pitt's 116th-rated offense going up against Eastern Michigan's 118th-rated defense.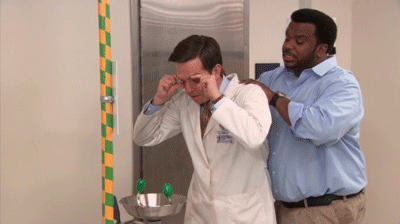 The determining factor in this one is Pitt's defense, which ranks 11th in the nation in S&P+. The Panthers allow just 302.5 yards per game (11th) and 4.44 yards per play (4.44). Those are suffocating numbers. Eastern Michigan lacks the explosiveness (51st in Yards Per Play) to make Pitt pay if it ever slips up. Go big on Pitt here, just don't stare directly at the TV while it's on.
34.) Cincinnati (-7) vs. Boston College
The Bearcats are legit. Their only losses this season came to Ohio State and Memphis twice in a back-to-back series that was decided by 15 points. They're a fringe top-30 team by S&P+.
Boston College, meanwhile, is without its best player (AJ Dillon) and its coach. And it's not like the Eagles were particularly impressive this year even at full strength. Even the defense was uncharacteristically poor, ranking 112th in S&P+.
Don't be fooled by Boston College's Power 5 distinction. Cincinnati is the clear better team in this matchup.
33.) Alabama (-7) vs. Michigan
It looks like we're going to avoid the mass sit-out from the top Bama players, so we can still treat the Tide like the Tide. Do I expect Alabama to come out with the same fire it would in a playoff game? Absolutely not. But I really believe that Saban hates losing more than he hates winning, and losing to this guy is probably not how he wants to ring in the new year.
Looking at the actual numbers here, this is a strong matchup that pits a Top 5* offense in Alabama against a Top 10 defense in Michigan. But if the Ohio State game showed us anything, it's that Michigan's defense simply can't hang with elite athletes. And that's all that Alabama has, especially at receiver with Jerry Jeudy, Henry Ruggs III, DeVonta Smith, and Jaylen Waddle.
Now, Michigan is strong in its own right with a Top 20 offense in S&P+ and Alabama will likely be missing some pieces from its 6th-rated defense. But this is Alabama. Its backups are better than your starters. I expect this to be a competitive game through the first half, but Alabama will pull away in the second half and cover the spread on its way to a comfortable victory.
32.) Florida (-14.5) vs. Virginia
I don't think Virginia is as bad as its showing in the ACC Championship Game would lead you to believe. But I still don't think Virginia is as good as Florida, and neither does Vegas.
Florida checks in as a Top 10 team in the polls whereas Virginia is barely hanging on at 24. But the metrics aren't nearly as kind as the polls. S&P+ has Virginia as the No.45 team while Florida checks in at 7. I'm confident that Virginia will play its hardest here, but as long as Florida shows up, it should win this one comfortably.
31.) Auburn (-7.5) vs. Minnesota
Minnesota is not equipped to stop Auburn's defensive front, and if Tanner Morgan can't stand back there and distribute the ball to his stud receivers, it's going to be a long day for him and the Gophs.
On paper, this is a great strength-versus-strength matchup as Minnesota has the 7th-rated offense by S&P+ while Auburn's defense ranks 4th. And while I tend to defer to offense in today's game, Auburn's advantage upfront is a trump card with Derrick Brown, Marlon Davidson and a glut of game-wreckers.
The matchup looks fairly even when Auburn has the ball, too, as the Tigers rank 37th in offensive S&P+ and the Gophers rank 30th on defense. But the Tigers showed another level to its offense in the Iron Bowl, especially in the run game with 181 yards and two touchdowns on 5.32 YPC. Expect Auburn to dictate terms at the line of scrimmage on both sides here and get a sound victory over Minnesota.
30.) Ohio (-7.5) vs. Nevada
Ohio's offense finally got on track in November, averaging 43.3 points per game across four outings. Now, two of those came against Bowling Green and Akron (aka the two worst teams in the MAC) but it goes to show how dangerous this offense can be when Nathan Rourke is cooking. And Rourke is definitely cooking, accounting for 14 touchdowns in that span. Now Ohio faces the 84th-rated Nevada defense in Rourke's final collegiate game.
With Nevada, the door is seemingly open to put up some points as Ohio ranks 103rd in defense by S&P+. Nevada doesn't have the horses to make Ohio pay, though, as it ranks 115th in S&P+ on offense. Look for Ohio to ride Rourke to a comfortable win here.
29.) Utah (-7) vs. Texas
I can't believe we're a year removed from this. As it turns out, Texas is not back. They're in the Alamo Bowl, though, where they'll face off against a team that's better than the Longhorns in nearly every facet.
Utah has the 12th-rated offense facing off against the No. 78 defense. The Longhorns give up 306.4 passing yards per game, the worst mark of any bowl team. That doesn't bode well when you're facing a quarterback in Tyler Huntley that averages 10.7 yards per attempt. Especially if you can't put pressure on him
The PAC-12 Championship gave something of a blueprint on how to gunk up the Utah offense and it's getting after Huntley. Oregon racked up six sacks in that game and Huntley never got comfortable as a result. Texas has racked up 22.0 sacks all season. A toothless pass rush compounds the issues in the secondary and puts Texas in a tough spot here. And Texas might not be able to score at will here, either, as Utah ranks 10th in defensive S&P+ and fifth in scoring defense. This sets up too well for the Utes to not side with them.
28.) Tulane (-7) vs. Southern Mississippi
This is a tough range of picks to navigate, so while I feel confident that Tulane will win this one, the difference in my confidence in the Green Wave and, say, my No.23 pick is minuscule. Part of what moves Tulane up my board is its opponent. Southern Mississippi ranks just 84th in overall S&P+ and 89th in offensive S&P+, which puts it in the same range as the Boston Colleges and Western Michigans of the world. Meanwhile, Tulane (44) is in the same neighborhood as Temple, Virginia and SMU. Put another way, Tulane is several cuts above Southern Mississippi and the spread should be greater than a touchdown.
There's an interesting strength-on-strength matchup here with Tulane's run game, which ranks 13th in yards per game, going up against a Southern Miss unit that allows just 111. 8 rushing yards per game. I defer to Tulane and its deep running back corps and unique scheme to win that matchup as it marches to a strong victory over Southern Mississippi.
27.) Texas A&M (-7) vs. Oklahoma State
Gundy's not wrong; A&M isn't your typical 7-5 team. The Aggies had a brutal schedule and while it's fair to point out that they didn't have any signature wins in Year 2 under Jimbo, let's not pretend that A&M is the same as, say, a 7-5 Pitt team or a 7-5 Cal team. They check in at No.21 in overall S&P+, just a tick behind Iowa.
Oklahoma State is a strong team as well, though, and this sets up as one of my favorite bowl matchups of the season. Chuba Hubbard is appointment television and this could be his final collegiate game. What tilts me towards Texas A&M is its ability to win in the trenches on both sides. Oklahoma State may be more explosive, but A&M can take this game over with its size and bludgeoning style of play. Gig 'Em.
26.) Wyoming (-7) vs. Georgia State
We're pretty far removed from Georgia State upsetting Tennessee on Rocky Top in Week 1. Still, Georgia State should be commended for putting together a seven-win season and reaching a bowl game. It's just tough to look at their profile and see a win over this Wyoming squad.
Wyoming has a suffocating defense that allows just 2.72 yards per carry and 17.8 points per game, the 11th-best mark in the nation. This bodes ill for a Georgia State offense led by Dan Ellington, who is battling through a significant knee injury. Of course, Wyoming isn't free of its own quarterback concerns with Tyler Vander Waal hitting the transfer portal on Tuesday. Still, Wyoming can make it work via the run. Wyoming ranks 27th in rushing offense and gets to face a Georgia State run defense that surrenders 211 rushing yards per game and 5.32 YPC, which is the third-worst of any bowl team. Look for Wyoming to ride the run game and suffocating defense to victory here.
25.) Georgia (-7.5) vs. Baylor
I'm getting queasy as I write this after laying it all out there on Georgia in this exact same spot a year ago and having it blow up in my face in spectacular fashion. We don't know how many of Georgia's draft-eligible players are going to suit up in New Orleans and we saw the apathy that can come with missing out on the playoff with Georgia in 2018. Of course, the same can be said with Baylor re: coming out flat, but I trust Matt Rhule to have the Bears up for this one.
Still, if Georgia shows up, it should get the win here. The Georgia defense got lit up by LSU but Baylor's offense isn't LSU's offense. Baylor ranked a respectable 24th in offensive S&P+ this year while Georgia's defense checks in with the No.2 defense. Most of Georgia's defense figures to be on the field as most of its starters aren't draft-eligible, so the Bulldog defense should be close to full strength.
This projects to be one of the lower-scoring bowl matchups here and Georgia's talent edge should stifle the Baylor offense enough to deliver a victory in New Orleans.
24.) SMU (-3.5) vs. FAU
This sets up as one of the better matchups of bowl season with two entertaining teams. SMU has been a staple for on DFS slates thanks to its up-tempo offense that puts points on the board while FAU has been greater than the sum of its parts, winning Conference USA despite middling marks on offense (70th) and defense (76).
SMU's advantage when it has the ball as the 28th-ranked offense is enough to make me side with the Mustangs here. Also, FAU won't have Lane Kiffin to save the Owls. Advantage: SMU.
23.) North Carolina (-4.5) vs. Temple
Temple's ability to stop Sam Howell and the North Carolina passing attack will be the key to this game. Howell, the freshman All-American, has thrown fewer than three touchdowns in a game just once since September. That is incredible. Meanwhile, Temple's pass defense gives up a strong 212.5 passing yards per game and the Owl defense as a whole rank 23rd in defensive S&P+. I don't mind using Temple against the spread here but North Carolina is the better team with the better quarterback, so I'll side with the Heels.
22.) Notre Dame (-3.5) vs. Iowa State
It feels weird putting this much trust in Notre Dame here but with so many other games shaping up to be toss-ups, the Irish had to slot into the low 20s. Notre Dame is one of the most complete teams in college football, ranking 21st in offensive S&P+ and 25th in defensive S&P+ while Iowa State is a bit more erratic. Notre Dame has a suffocating pass defense that gives up just 163 yards through the air, and it's not like Iowa State can just turn to Breece Hall to carry the load and everything will be fine. That's not a knock on Hall, it's a nod to Notre Dame's run defense holding opponents to just 3.9 YPC.
Iowa State's defense should be up to the task of slowing Notre Dame's offense, as the Cyclones rank 22nd in defense. But if Iowa State's offense is stifled the way I'm expecting it to be, Notre Dame should be able to score just enough points to get by.
21.) Penn State (-6.5) vs. Memphis
I hate picking against Memphis, which was the best Group of Five team this year and one that racked up quality wins along the way and looked strong doing it. It would've been difficult for Memphis to pull this upset if it were at full strength with coach Mike Norvell, but he's down in Tallahassee putting the finishing touches on Florida State's early signing day haul.
Penn State, meanwhile, ranks 8th overall in S&P+ with blue-chip talent up and down its roster. Even if Penn State has to ride with backup quarterback Will Levis, there's still plenty of reason to buy in on the Nittany Lions taking care of business here. Levis is an athlete who adds another wrinkle to an already strong Penn State run game, and that's one area where Memphis can be exploited as it surrenders 171 rush yards per game. We're starting to run out of games where there's an obvious straight-up pick at this stage of the confidence pool, and Penn State feels like a surer thing than most here. Go Penn State and put some points on it.
20.) Iowa (-2) vs. USC
We've got strength-on-strength here with USC's explosive offense going up against Iowa's stout defense. We've also got a potential rock fight on our hands when Iowa has the ball against USC's mediocre defense. I believe that whoever wins the battle when USC is on offense will come out on top, and I'll defer to the defense here. Iowa has the No.5-rated defense in the nation in S&P+ and it can shut down the pass, which is USC's strong suit on offense. I can also see Iowa playing bully ball on offense in a way that USC isn't equipped to stop. Go Iowa, but I wouldn't go higher than 20 because USC is certainly talented enough to win this one.
19.) Air Force (-2) vs. Washington State
I hate this game. I also love this game. Pitting a Mike Leach offense against a service academy is a true stroke of genius from the bowl selection committee. There are so many wrinkles.
How will Air Force's option attack that chews up the sixth-most time of possession of any team in the country affect Washington State's offensive rhythm? Can Washington State strike quickly enough when it has the ball to neutralize the effects that come with facing the option? It's impossible to know outright. This game could go in two very different directions thanks to how far apart these teams are in terms of their offensive philosophies. What we do know is that Washington State has the weaker defense of the two and that is just enough for me to lean Air Force.
What we do know is that this game will be very weird and I look forward to sideline shots of a bewildered Mike Leach looking on in horror as Air Force runs the ball 25 straight times.
18.) Buffalo (-6.5) vs. Charlotte
I love the Bahamas Bowl and can't wait for this game to kick off bowl season. Buffalo has an explosive rushing offense that ranks 9th in the nation in yards per game (254.25) and Charlotte isn't too far behind, racking up 210 yards per game on the ground. The Bulls have the superior run defense, though, allowing just 95.3 yards per game on the ground. Charlotte's rush defense could get it in trouble here as it sits on the other end of the spectrum, coughing up 190.8 RuYPG on 4.94 YPC. This will be a fun one, but Charlotte's defense will be its undoing here as Buffalo will prove to be too much to stop.
17.) Mississippi State (-4) vs. Louisville
This is a game where I started on the total opposite end of the spectrum and worked my way to this point. As much as I love what Louisville has done this season in Year 1 under Scott Satterfield, this is an awful matchup for the Cardinals. The Joe Moorhead offense smashes teams with the run no matter who's at quarterback, and that spells trouble for Louisville.
Louisville gives up the fourth-most rushing yards per game of any bowl-eligible team at 210.8 yards per game. That's not good when you're facing a Miss State team that ranks 19th in rushing yards per game and has Kylin Hill. Louisville should be proud of making a respectable just one year removed from being one of the worst Power 5 teams we've seen in recent memory. Mississippi State is the better side here, though.
16.) BYU (-2) vs. Hawaii
There aren't many bowl-eligible teams with worse defenses than Hawaii, which checks in at 113th in the nation in defensive S&P+. With BYU finally healthy after an injury-plagued season, Hawaii could be in trouble here even with home-field advantage baked in. BYU is a slim favorite but I see the Cougars getting scores whenever they need them to win this one by at least a field goal, if not more.
And for its reputation as a high-flying offense, Hawaii only ranks 30th in offensive S&P+, which is strong but far from spectacular.
15.) Arkansas State (-3.0) vs. FIU
Arkansas State's offensive firepower will be too much for Florida International to contend with over 60 minutes. Receivers like Omar Bayless and Kirk Merritt are hell for opposing secondaries, even for one that has as strong of numbers as FIU has against the pass (178.5 yards allowed per game). And if the passing game gets slowed down, Arkansas State can attack a weak FIU run defense that coughs up 5.06 yards per carry.
14.) San Diego State (-3.5) vs. Central Michigan
San Diego State can drag anybody into the muck, and Central Michigan is no exception. The Aztecs rank fifth in the nation in yards allowed per game (288.7) and fourth in scoring defense (12.8 points per game). Of course, the Aztecs also rank 119th in scoring offense. Expect this one to be ugly.
In the end, San Diego State's defense will prove to be too much for a Central Michigan offense that's fine but nothing special, ranking 44th in scoring offense. Look for this one to be an ugly game but one that San Diego State controls throughout.
13.) Boise State (+3.5) vs. Washington
The numbers say Washington should win this one. The Huskies have a talented quarterback in Jacob Eason leading a Top 20 offense and the defense is as sturdy we've come to expect in recent years. This is a very good Boise State team, though, and it has a chance to capture another win over a Power 5 opponent.
Coach Bryan Harsin is 3-1 in bowl games at Boise State and has had the Broncos on a roll all year, racking up 12 wins while Washington has underachieved relative to expectations in a pretty significant way. I know this is Chris Peterson's last game at Washington and he's facing off against his old team, but Boise has enough here to pull the upset.
12.) Georgia Southern (-4.5) vs. Liberty
Liberty has a leaky run defense, which is problematic when you face an offense like Georgia Southern's. The Flames allow 192 rushing yards per game on 4.67 YPC. They've been effective at holding teams out of the end zone on the ground, but I'll defer to the option giving Liberty enough trouble to put the Eagles on top here.
Don't write this one off, it could be one of the more fun under-the-radar matchups of bowl season.
11.) Oregon (+2.5) vs. Wisconsin
The edge in quarterback play is enough to steer me towards Oregon here, but obviously this game could go Wisconsin's way if it gets Jonathan Taylor going. S&P+ actually projects Wisconsin to win this one and cover, but when I think about Jack Coan trying to operate when Kayvon Thibodeaux and Co. are crashing down off the edge, I just can't side with Wisconsin here with any confidence. I'm taking Justin Herbert and Oregon even if I don't feel great about it.
10.) Kent (+6.0) vs. Utah State
Maybe I'm getting too cute here but with Jordan Love and Gerold Bright being arrested this week and the line already moving a full point in the last 24 hours, but I'm going to steer into the skid and go against the Aggies straight up here. Kent State is weak defensively, ranking just 119th in defensive S&P+, but how much can Utah State exploit that mismatch if it is missing its best and most-important players?
On the other side, Utah State is shaky defensively, having coughed up 35.8 points per game in November. I'll ride with a Kent team that finished out the regular season with three quality victories.
9.) Kentucky (+2.5) vs. Virginia Tech
I'll talk more about Lynn Bowden in the Bowl Season Viewing Guide, but this sets up as one of the more interesting matchups set for New Year's Eve. Kentucky has the best rushing attack in the nation among non-option schools, grinding out 274 yards per game on the ground. If Virginia Tech isn't sound here against the run, it's going to be a long day. We saw what being unsound against Kentucky can look like in the regular-season finale when the Wildcats steamrolled Louisville.
With Virginia Tech, the Hokies finally found their quarterback in Hendon Hooker down the stretch and he managed to keep the bowl streak alive. The Hokies scored 28 or more points in three of their last four games and should be able to move the ball a bit on the Wildcats.
In the end, I'll side with Bowden and the Wildcats while also giving a not to the Kentucky defense that is nails against the pass, allowing just 172.7 passing yards per game.
8.) Western Kentucky (-3.5) vs. Western Michigan
This is a fun matchup with talent on both sides, headlined by Western Michigan's LeVante Bellamy, who ran for 1,412 yards and 23 touchdowns this season. Western Kentucky's calling card has been its defense, which ranks 37th nationally in S&P+. This is a tough game to call straight up, let alone against the spread. I'll side with defense winning out here with Western Kentucky finding a way to come out on top.
7.) Clemson (-2) vs. Ohio State
This sets up to be the best semifinal matchup we've seen in the playoff era. We have Fields vs. Lawrence. We have Chase Young and we have Isaiah Simmons. We have Tee Higgins, Justyn Ross, Chris Olave and K.J. Hill. Dobbins and Etienne. The list goes on. It's hard to be overly confident in one side here because that would mean doubting the other side. Ohio State could just as easily win this one outright. We have Ohio State's No.4 rated offense going against the No.3-rated defense. And we have Clemson's No.6-rated offense against the No.1 defense.
I lean with Clemson here because Trevor Lawrence and the Tigers are playing their best football of the season and can match up well with Ohio State at every meaningful spot. I cannot wait for this game.
6.) Wake Forest (+4.5) vs. Michigan State
I'm sorry, I just can't trust this Michigan State team. I know Wake is missing a ton of its weapons on offense, like Sage Surratt, but I think the Deacs still have enough talent on that side of the ball to get it done here. Wake Forest scoring more than 24 points in this one should do the trick as Michigan State and its 90th-rated offense simply can't get out of its own way.
5.) Louisiana Tech (+6.5) vs. Miami
This is the classic matchup between a Group of Five team punching up against a Blue Blood who might not want to be playing in this bowl. At least, that's how I'm viewing this one as I'm backing the Bulldogs in the Independence Bowl.
Louisiana Tech is a live dog with an experienced offense led by quarterback J'Mar Smith, receivers Adrian Hardy and Cee Jay Powell, and running backs Justin Henderson and Israel Tucker. Now, Louisiana Tech won't be able to beat Miami playing this one straight up as the 'Canes rank 13th in defensive S&P+ and have the size to dominate upfront if they want to. The numbers hate this call but sometimes bowls just don't make sense and this has the look of a very strange bowl. Strange favors underdogs, and I'll lean in. Louisiana Tech for a low confidence total to set your picks apart from the pack.
4.) Illinois (+6.5) vs. California
This could be the sequel to last year's cult classic Cheez-It Bowl between TCU and California as Cal is still a weird, wonky team and Illinois can certainly do its part as a quirky adversary. What's particularly interesting to me here is the turnover battle. Illinois has been one of the most prolific teams in turning its opponents over, forcing 28 takeaways on the year. Meanwhile, Cal has been one of the most careful clubs, turning it over just 13 times. If Illinois can play its game, the Illini will have a legit shot at not just covering, but also pulling the upset outright. The California offense also gives me some hope of the Illini upset here as the Golden Bears rank 100th in S&P+ on that side of the ball. They could get stuck in the mud here regardless of whether they're coughing up turnovers.
3.) Indiana (+1.5) vs. Tennessee
This is low-key one of the more interesting bowl matchups as both teams are coming off strong seasons even though they took some very different paths to get here. Regardless, their paths converge in the Gator Bowl, and it sets up to be a very competitive game between two programs on an upward trajectory.
Indiana has the better offense of the two teams and Tennessee has the better defense. Looking further, Tennessee's offense could be its undoing. The Vols rank 75th in S&P+ and scored over 30 points just once against FBS competition this season. Tennessee's defense should keep this one competitive, but can it find another gear on offense to get the W? I say no. Go Indiana, but not for much.
2.) Arizona State (-4) vs. Florida State
We're getting robbed of a great running back showcase here with Cam Akers and Eno Benjamin sitting out to avoid injury before heading off to the draft. There's still some intrigue here, though, and I'm always down to watch a Herm Edwards-coached team. Both secondaries give up tons of yardage, with FSU allowing 283 passing yards per game and Arizona State allowing 270 – the fifth- and sixth-most on the slate. With that, we should see some offensive fireworks here.
I give the quarterback and coaching edge to Arizona State, though, and with that, I'll back the Sun Devils with a minimal confidence wager.
1.) Navy (-2.5) vs. Kansas State
I can never figure out service academies in bowl games. A quick look at recent history suggests that teams have a harder time adjusting to the triple option than the service academies do in adjusting for their opponents. That's why sometimes we get Army beating Houston so bad it gets a head coach fired, or Navy beating Virginia 49-7. This one is effectively a toss-up for me, and Kansas State's defense should be somewhat prepared for the rushing threat posed by Navy thanks to practicing against its own power run game every day. But I'll side with Malcolm Perry and Navy.